---
Chiropractic for the Athlete
Most know that chiropractic is a successful treatment for back and neck pain and even headaches. Chiropractic also offers a host of benefits specifically for patients who are athletic in nature. Here are the some to consider:

Faster injury recovery

Injury prevention

Improved strength

Enhanced sports performance

Increased flexibility
Check out this article for more information https://www.chiroeco.com/sports-chiropractic-care.
We love working with our athletes! Chiropractic adjustments are just one way we take care of our athletes. We have many other therapies to help strengthen and improve athletic performance, as well as, treat if there should be an injury. Our goal is to teach our athletes ways to prevent injury and how to properly stretch before the practice or game.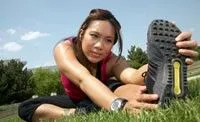 Treatments available to Athl

etes
Sports Massage

- support muscle tension and weakness

IASTM

- soft-tissue mobilization with using instruments

Rehabilitation and Stretching

- support Injury / Illness Prevention and Recovery
Taping -

kinesiology taping for pain management and movement correction

Essential Oils

- support healthy functions through out the body including hydration and inflammation without the use of drugs and chemicals.
*These comments are meant as general awareness, no as a means to diagnose or treat any individual.
Coaches and Team Leaders: Team Support, Classes, and Opportunities
- Proper stretching is one of the biggest assets to an athlete. It can help prevent injury and even help you be more successful during training. We would love to come work with your athletes on proper stretching and training techniques.
- Hydration and Nutrition are critical to the overall health of an athlete—both in season and out of season. We are passionate about sharing this information with athletes.
- Illness and Injuries are one of the biggest dangers to an athlete. We enjoy offering helpful tips for illness and injury prevention..
- We are always to come to your team practices and athletic events to support your athletes with a FREE STRETCHING CLASS. Please contact our office to discuss opportunities..
- Our office also loves community events and activities. We would be happy to discuss opportunities to support you and your event. Please contact the office and ask for Erica to see how we can help.